How to assign the widgets that you have created to your digital edition.
In order to assign the widgets/links that you have created (and subsequently embedded into your PDF), you now have to link the processes together in order for them to merge into your digital editionas it is published.
This is done by selecting Option 2 View All Editions from the main dashboard menu
Select the edition you are working on and under the actions column selection the third icon which has the green links symbol on it.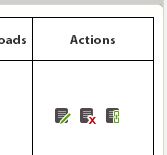 This will take you to the Assign Links To Product Page.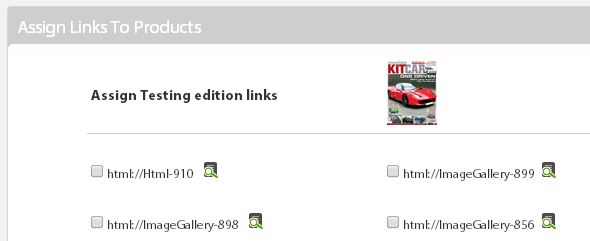 This will list all the links created, simple tick the check box and this will include them when your edition is published.  Once you have selected all the one you want to use.
Simply scroll down to the bottom of the screen and click the Add Link button.   This will then associate all the links ticked with the edition you are working on.