How to send push notifications to your subscribers.
Following these simple steps will enable you to send any push notification to your subscribers.
Once logged into the apazine dashboard you will see on the left hand side a selection of numbered buttons to press.
Please select number 3 "SEND NOTIFICATION."

You will then see a message field for you enter your message that will be sent to your subscribers. (Please note you only have 128 characters).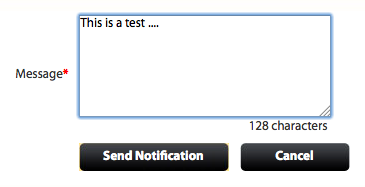 Once you have composed your push message, press "SEND NOTIFICATION." This message will then be sent to all your subscribers. (It's worth noting that a push notification automatically will be sent out to your subscribers, notifying them of any new editions that are published)